Utilizing high quality ingredients sourced from around the globe along with luxurious fragrances, the HASK Exotic Oils collections provide "problem, solution" formulas designed to treat and repair all hair types.
The range includes Shampoos, Conditioner, Deep Conditioners, Hair Oils, Leave-In Treatments and Dry Shampoos – all of which are 100% Cruelty-Free and formulated without the bad stuff (including: Sulphates, Parabens, Phthalates, Gluten and Aluminium Starch). Referred to as Hollywood's favourite hair care, HASK is used by Hair Stylists on the set of more Films & TV Shows than any other hair care brand.
Strict standards for us, only the best formulas for you.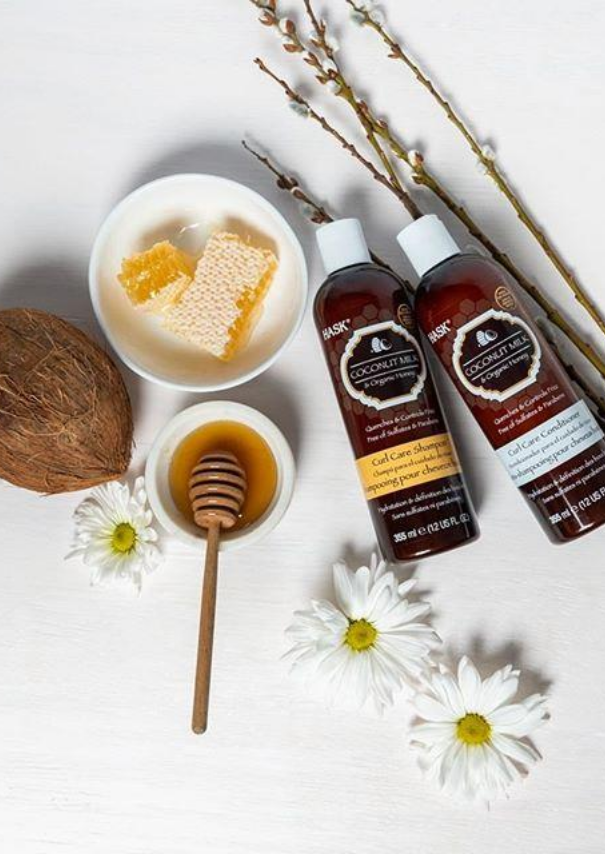 Curl thirst is a thing! When your curls need extra moisture and hydration to deliver the perfect spirals, know that good things come in 3; Marula Oil, Coconut and Shea Butter.

Hydrates & Adds Shine
Rich in fatty acids, this ultra-nourishing blend of hemp seed oil and agave extract (a natural humectant)
Free of: sulfates, parabens, phthalates, gluten, drying alcohol and artificial colors.

Argan Oil Repairing Shampoo
Hask Argan Oil From Morocco Repairing Shampoo 355ml not only cleanses hair but also helps to strengthen weak hair and restore it to its former glory. Perfect for dry, damaged or colour-treated hair.
Detailed Description:
Free of: sulfates, parabens, phthalates, gluten, alcohol, and artificial colors. Revive and restore the look of your hair with Hask argan oil from Morocco repairing shampoo. Infused with moisturizing argan oil, this shampoo penetrates the hair shaft, gently cleansing while it repairs damage and breakage, leaving even the most rebellious hair frizz-free, silky-soft and super glossy. Not tested on animals. Please recycle.
Follow us on Social Media