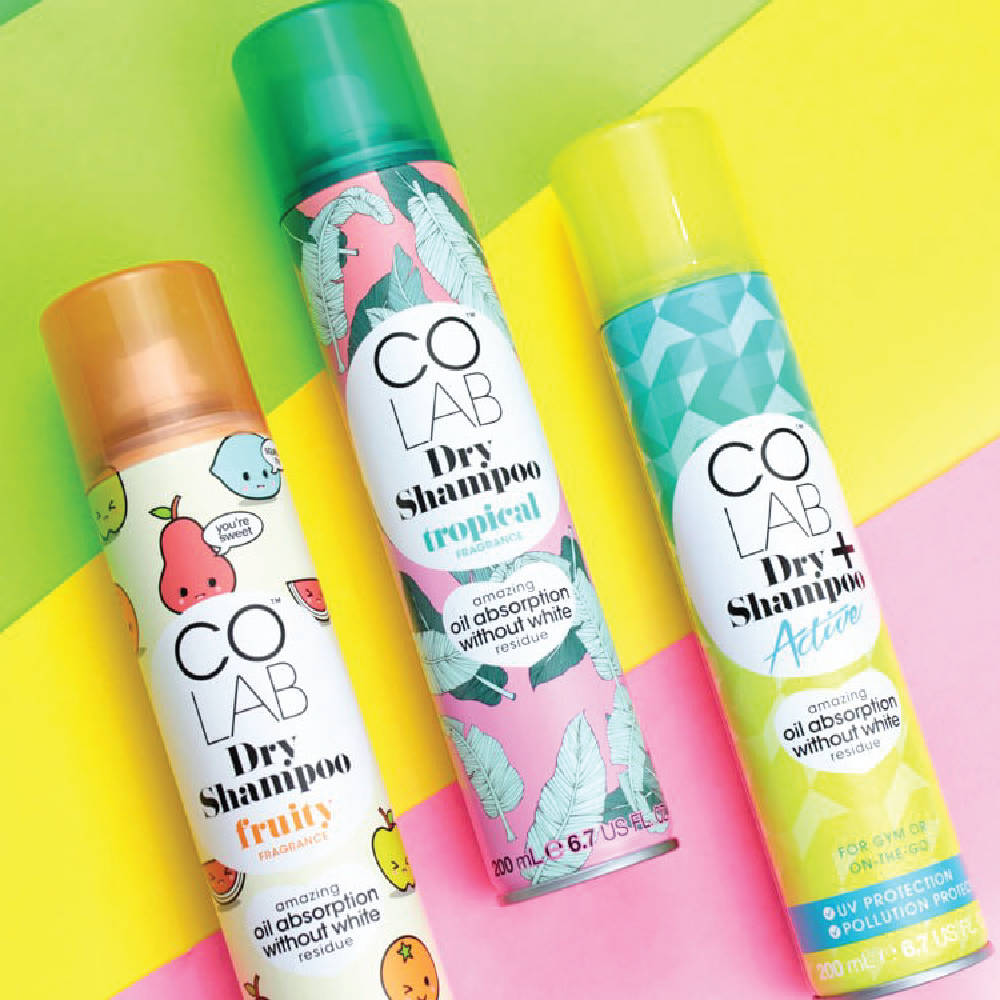 COLAB dry shampoo is a-mazing!
The COLAB formula effectively absorbs oil and instantly refreshes roots with an invisible finish. Yes, no white residue! COLAB dry shampoo leaves hair refreshed and revived instantly without the hair's natural body and bounce being compromised. This formula is totally weightless (and magical). With COLAB no water is needed, so it's the perfect choice to freshen up hair quickly and on the go! With 3 easy steps you are ready to style your hair, simply: SPRAY, MASSAGE and STYLE and you're good to go!
All dry shampoos are vegan-friendly and is available in a variety of fashion-forward fragrances. We're talking mermaid, paradise and unicorn-vibes!
Follow Colab on Social media